3 for 3 Thursday!
Every Thursday from 5:00 pm until 8:00 pm we will offer our house wines for $3 per glass!  Start your weekend early with your favorite drink! 
Brad Noe on Friday!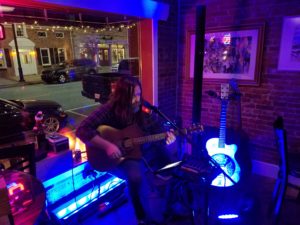 Brad Noe will be back Friday!  He is one of the most passionate musicians we have and he is spectacular!  Stop in and enjoy the music starting at 7:30!
Wayne & Mike on Saturday!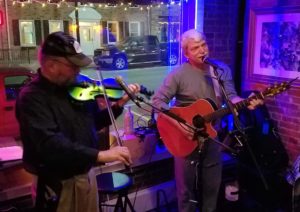 Wayne & Mike are back this Saturday for another great performance!  They play some country, folk, blues and a mix of other music!  They start at 7:30.
Upcoming Musicians & Events:
Brad Noe – 11/3
Wayne & Mike – 11/4
The Eric Prewitt Band – 11/10
Silverback – 11/11
Truttmann-Wooley Duo – 11/17
Fine to Drive – 11/18
Hilary Scott Special Sunday Concert 2-5 – 11/19
Charlotte Street – 11/22
The Eric Prewitt Band – 11/25