Rob Boyle Friday, Silverback Saturday!
Rob Boyle's First Appearance at Chateau La Vin!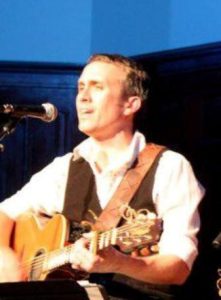 Rob is an acoustic guitar player that has played at many venues in the area.  He comes highly recommended and puts on a great show!  Let's welcome him here with a big crowd!  Hopefully the weather will be good and he can play on the patio!  He starts at 7:00.
Silverback on Saturday!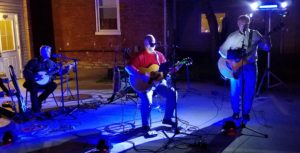 Dave, Rich & John are coming back for another great performance!  Silverback is a rockgrass band playing a variety of music, ranging from straight bluegrass to singer/songwriter to edgy grass spins on rock standards.  Stop in for another fun night of music!  They start at 7:00!
Upcoming Musicians & Events:
Rob Boyle – 10/6
Silverback – 10/7
Witches Ghoulish Nitght Out with Silverback – 10/12
Matt Diekemper – 10/13
Charlotte Street – 10/14