3 For 3 on Thursday, Wayne & Mike Friday & The Eric Prewitt Band on Saturday!
3 for 3 Thursday!
Every Thursday from 5:00 pm until 8:00 pm we will offer our new house wines for $3 per glass!  Start your weekend early with your favorite drink! 
Wayne & Mike on Friday!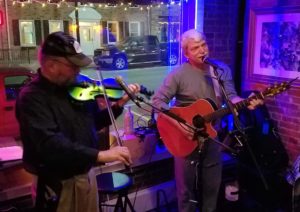 Wayne & Mike are back this Friday for another great performance!  They play some country, folk, blues and a mix of other music!  They start at 7:00.
The Eric Prewitt Band Saturday!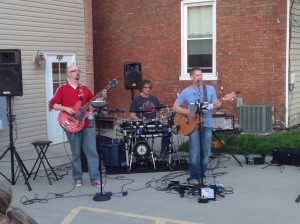 They are coming back for another fantastic performance!  Pop & rock from the 60's to current plus some original songs!  They are the most entertaining band we have.  Get here early and stay late!  The music starts at 7:00.
Upcoming Musicians & Events:
Wayne & Mike – 7/14
The Eric Prewitt Band – 7/15
Lisa Jones – 7/21
Charlotte Street – 7/22
Smoke & Mirrors – 7/28
Matt Diekemper – 7/29