Dan Hoerle Playing & Godiva Chocolate Martini!
Dan Hoerle Live Tonight!
Dan Hoerle will be back playing a mix of classical , Latin light jazz and acoustic rock covers on Friday December 20th.  He will even mix in some Christmas music.  It should be another great night!  Get here early for some great music with some wine, beer or Godiva Chocolate Martini!  Music starts at 7:00.
Martini Friday!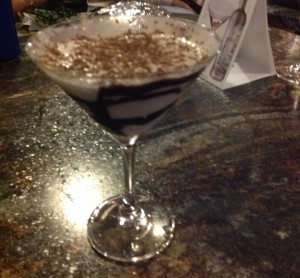 It's Friday!  Time for a Godiva Chocolate Martini!  Martini Friday is a new popular Friday event at Chateau La Vin and tonight it is with live music!  I hope you can make it in! 
Great Gift Ideas!
Looking for that perfect Christmas Gift!  Stop in and ask about our custom wine baskets.  We also have some great bottles of wine that are perfect for a special Holiday Gift! 
Open Monday & Christmas Eve!
Chateau La Vin will be open on Monday from 2:00 until 9:00 and Christmas Eve from 2:00 until 7:00 for your last minute gift needs!  Have family and friends in town early?  How about a Martini Monday at Chateau La Vin!  We can start the party early! 
Republic Times Best of 2013 in Monroe County!
The Republic Times is running a "Best of 2013" contest.  Chateau La Vin is in the category of best Winery, Wine Bar & Micro-brewery.  We were in the lead, but have slipped back to second place.  Voting is going on now!  Cast your vote for Chateau La Vin at:  http://www.republictimes.net/bestof2013/#2180185 Thanks for your support!
Like us on Facebook!