$3 House Wines for 3 hours plus the Sweet 16 on Thursdays!
Enjoy the Sweet 16 with happy hour at Chateau La Vin!  Every Thursday from 5:00 pm until 8:00 pm we will offer our new house wines for $3 per glass!  The games will be on the TV to enjoy with your favorite drink! 
John Jarrett with a special guest Friday!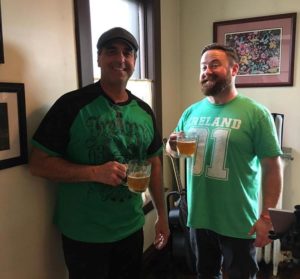 John is coming back on Friday and brining Brian Maue with him!  They have both played here in the past with other bands and I'm very excited to have them here together!  They play a lot of variety from pop, blues, oldies & country!  They start at 7:30.
The Eric Prewitt Band Saturday!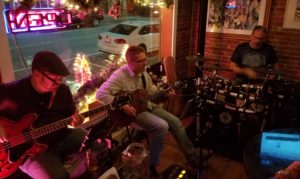 They are coming back for another fantastic performance!  Pop & rock from the 60's to current plus some original songs!  They are the most entertaining band we have.  Get here early and stay late!  The music starts at 7:30.
Upcoming Musicians & Events:
John Jarrett & Brian Maue – 3/24
The Eric Prewitt Band – 3/25
Smoke & Mirrors – 3/31
Brad Noe – 4/1
Wayne & Mike – 4/7
Silverback – 4/8
Fine to Drive – 4/14
Charlotte Street – 4/15