What a huge weekend and week we have going for the Thanksgiving Holiday!  Main Street Jazz & 3 for 3 Thursday, Truttmann-Wooley Duo Friday, Fine to Drive Saturday, Hilary Scott Sunday, Italian/Thanksgiving wine tasting Tuesday11/21, Charlotte Street 11/22 and The Eric Prewitt Band 11/25!  See below for more details!
Main Street Jazz & 3 for 3 Thursday!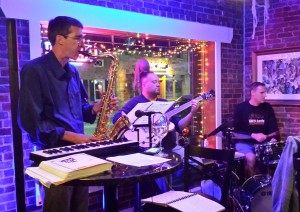 They are coming back for another great night of Jazz!  It's also 3 for 3 Thursday!  $3 house wines for 3 hours.  5:00 to 8:00.  Stop in for a glass and great jazz!  Music starts at 7:30. 
The Truttmann – Wooley Duo on Friday!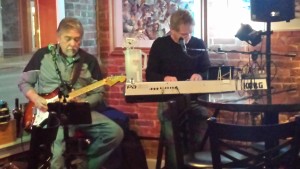 Joe & Ron will be back for more great music!  They are one of the most entertaining groups that play here!  They play a great variety of music including songs from Eric Clapton, Steely Dan, John Mayer, Stevie Wonder & more!  They start at 7:30.
Fine to Drive on Saturday!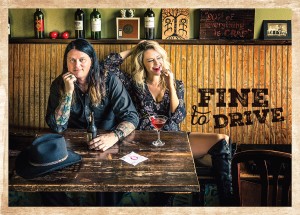 When Suzy Bacino and Michael Eisenbeis play, it's as if they're standing upon the fertile ground where Rock, Roots, Bluegrass, Southern Rock, Appalachian, "Austin alternative country", Folk and the Delta blues collide!  If that sounds good to you, then you should come on out with a friend and dig on some Fine to Drive!  They start at 7:30.
Hilary Scott Returns to Chateau La Vin Sunday!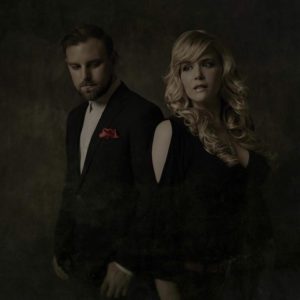 Hilary Scott and AJ are coming back to Chateau La Vin for a very special Sunday afternoon performance! Doors open at 1:00! They are coming in from Washington State! She is an award-winning singer-songwriter who brings her unique brand of melodic and lyrically memorable indie/pop songs to audiences nationally and internationally. Hilary has a powerful, soulful voice that once you hear it; you will fall in love with it. If you have not heard her sing, you have to be here! They start at 2:00.
Italian Wine Tasting – Matching Italian Wines for the Thanksgiving Table Tuesday 11/21!
Thanksgiving is a uniquely American Holiday that embraces the same traditions Italians keep during their numberous festivals and feast days.  Both have gathering of family and friends to observe a day of celebration with dishes that reflect their history and culture. 
We welcome Mr. Eric Reed from Ionia Atlantic Imports to guide us through an Italian wine adventure.  Ionia Atlantic Imports is a St. Louis based importer specializing in family owned wine estates throughout Italy.  Italian wine captures the land, culture and history of the people in a bottle.  Eric has traveled extensively throughout Italy.  His goal is to simplify Italian wine for everyone.   
We Will start the festivities with Italian bubbles.  Then we will enjoy a Vernachia Di San Gimignano, white wine from an ancient walled village, the predominant white wine of Tuscany.  Eric will pour four reds showcasing the best regions of Italy and will finish with a German Riesling, one of their non Italian imported offerings.  Please join us for what should be a very special holiday event!   The tasting starts at 6:00.
An Alice's Restaurant Thanksgiving Eve with Charlotte Street Wednesday 11/22!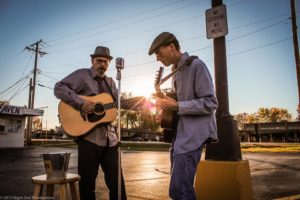 Steve Koritta and Mark Chapman will be here on Wednesday for a special night of music!  It's a great party night to get out and enjoy some great music, wine, beer or a cocktail with family and friends in town for the holiday!  Steve & Mark are always a great hit when they play here.  They play a huge variety of music including the full rendition of Alice's Restaurant!  You won't want to miss that!  The music starts at 7:30.
The Eric Prewitt Band Saturday 11/25!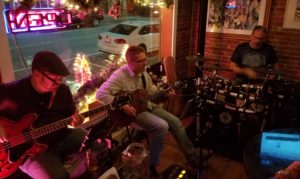 They are coming back for another great performance!  Pop & rock from the 60's to current plus some original songs!  They are the most entertaining band we have.  Get here early and stay late!  The music starts at 7:30.
Upcoming Musicians & Events:
Main Street Jazz – 11/16
Truttmann-Wooley Duo – 11/17
Fine to Drive – 11/18
Hilary Scott Special Sunday Concert 2-5 – 11/19 doors open at 1:00!
Italian Wine Tasting – 11/21
Charlotte Street – 11/22
The Eric Prewitt Band – 11/25