Main Street Jazz and 3 for 3 Thursday!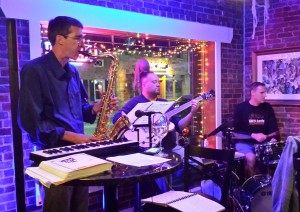 Ron, Matt & Steve will back to play more great jazz inside with the A/C!  Come in and enjoy the music!  They start at 7:30.  Every Thursday from 5:00 pm until 8:00 pm we will offer our new house wines for $3 per glass!  Start your weekend early with your favorite drink! 
Lisa Jones on Friday!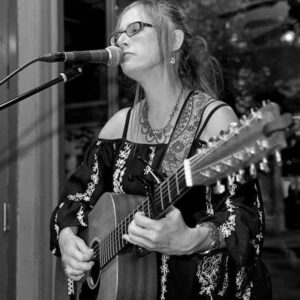 Lisa is coming back to Chateau La Vin for another great performance!  She plays a 12 string acoustic guitar.  Her songs include: James Taylor, Carole King, Sheryl Crow, Bonnie Raitt, Janis Joplin, Bob Dylan, Neil Young, Loggins & Messina, Alanis Morrissette, America, Simon & Garfunkel/Paul Simon, Buffalo Springfield, Tracy Chapman, Melissa Etheridge, Fleetwood Mac/Stevie Nicks, 4NonBlondes, Miranda Lambert, Kenny Chesney/Grace Potter, The Eagles, KANSAS, Adele, The Beatles & Tom Petty.  I'm excited to have her back!  She starts at 7:30.
Charlotte Street Saturday!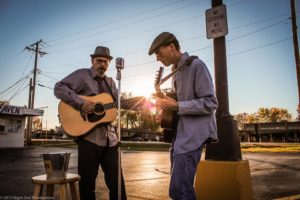 Enjoy an Acoustic Evening with Charlotte Street featuring Stephen Koritta and Mark Chapman at Chateau La Vin!  They are always a great hit when they play here.  They play a huge variety of music and chances are that if you have a request, they know it.  We will have their original CD available for purchase!  It's a great CD!  The music starts at 7:30.
Upcoming Musicians & Events:
Main Street Jazz – 7/20
Lisa Jones – 7/21
Charlotte Street – 7/22
Smoke & Mirrors – 7/28
Matt Diekemper – 7/29
Silverback – 8/4
Truttmann-Wooley Duo – 6/5
Fine to Drive – 8/11
Charlotte Street – 8/12