Bonnie & Clyde Friday!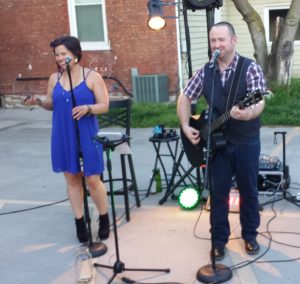 Bonnie & Clyde will be back Friday.  Maybe on the patio!  Wear your costume and celebrate Halloween weekend!  We always have a great time when they are here!  What an entertaining group!  They play pop, top 40 and some classic rock! It should be a great night! They start at 7:30.
Aces Wild's back on Saturday!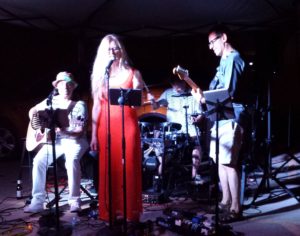 Aces Wild were great in their first visit to Chateau La Vin and will be back Saturday!  They will be here playing a big variety of music including classic rock, country, funk, some blues and even a Miles Davis!  Let's continue the Halloween weekend celebration!  The weather looks good for the patio too!  They start at 7:30.
Upcoming Musicians:
Bonnie & Clyde – 10/28
Aces Wild – 10/29
The Eric Prewitt Band – 11/4
Charlotte Street – 11/5
Hardin, Heier & Wolz – 11/11
Bonnie & Clyde – 11/12