Napa Valley Owner and Winemaker coming to Chateau La Vin!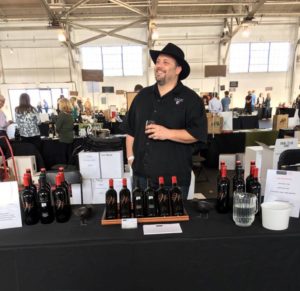 Chateau La Vin is very excited to host Mr. Daniel Benton (our friend and truly one of the nicest guys in the wine business) from Croze and Smith Wooten Winery in Napa Valley for a special tasting with the winemaker.
Daniel is involved in all aspects of the wine making process from planting and harvest through bottling. He makes small production, hand crafted Cabernet Sauvignon, Cabernet Franc, Chardonnay and Viognier.  He just released Melange, his first red blend. He will be pouring, talking wine and signing bottles.
Be sure to be here to meet Daniel this Friday at Chateau La Vin starting at 6PM. Special pricing will be offered on Friday!  The tasting starts at 6:00.
The Eric Prewitt Band Saturday!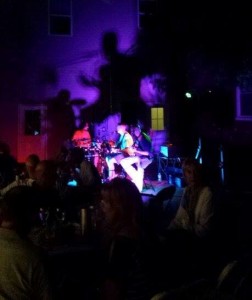 They are coming back for another fantastic performance!  Pop & rock from the 60's to current plus some original songs!  They are the most entertaining band we have.  Get here early and stay late!  The music starts at 7:30 inside or 7:00 outside if the weather is good.
$3 House Wines for 3 hours on Thursdays!
Every Thursday from 5:00 pm until 8:00 pm we will offer our house wines for $3 per glass!  Start your weekend early with your favorite drink! 
Bordeaux Tasting May 31st!
Marie Thevenot from Bordeaux France will be here Wednesday, May 31st for a very special tasting!  She is extremely knowledgeable about the wines from Bordeaux.  This is a very rare opportunity to taste their wine and learn more about this great wine region!  We will have great pricing on the wines!  Mark your calendar for this special night!  We start at 6:00 pm.
Closed Sunday 5/28 for Memorial Day.
Chateau La Vin will be closed on Sunday for the Memorial Day weekend.  Please have a safe and great holiday!  Sorry for any inconvenience.
Upcoming Musicians & Events:
Fine to Drive – 5/19
Wine Tasting with Daniel Benton – 5/26
The Eric Prewitt Band – 5/27
Bordeaux Tasting – 5/31
Smoke & Mirrors – 6/2
Brad Noe – 6/3
Truttmann-Wooley Duo 6/9
Silverback – 6/10