Dave Hardin & Rich Heier plus John Wolz Saturday!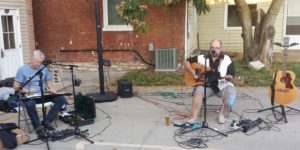 Dave and Rich are coming back for another great performance and they are brining John Wolz with them!  They play a great mix of music and a lot of different instruments including guitar, banjo, dobro, mandolin & bass!  Stop in for another fun night of music!  They start at 7:30!
Bonnie & Clyde Saturday!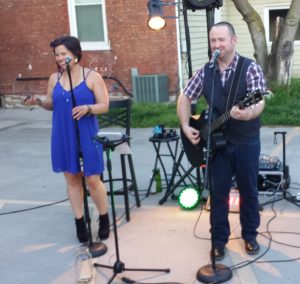 Bonnie & Clyde will be back Saturday.  We always have a great time when they are here!  What an entertaining group!  They play pop, top 40 and some classic rock! It should be a great night! They start at 7:30.
Upcoming Musicians:
Hardin,  Heier & Wolz – 8/26
Bonnie & Clyde – 8/27
Lisa Jones & Mike Snodgrass – 9/9
Songs 4 Soldiers – 9/10
The Eric Prewitt Band – 9/16
Hardin & Heier – 9/17
Truttmann-Wooley Duo – 9/23